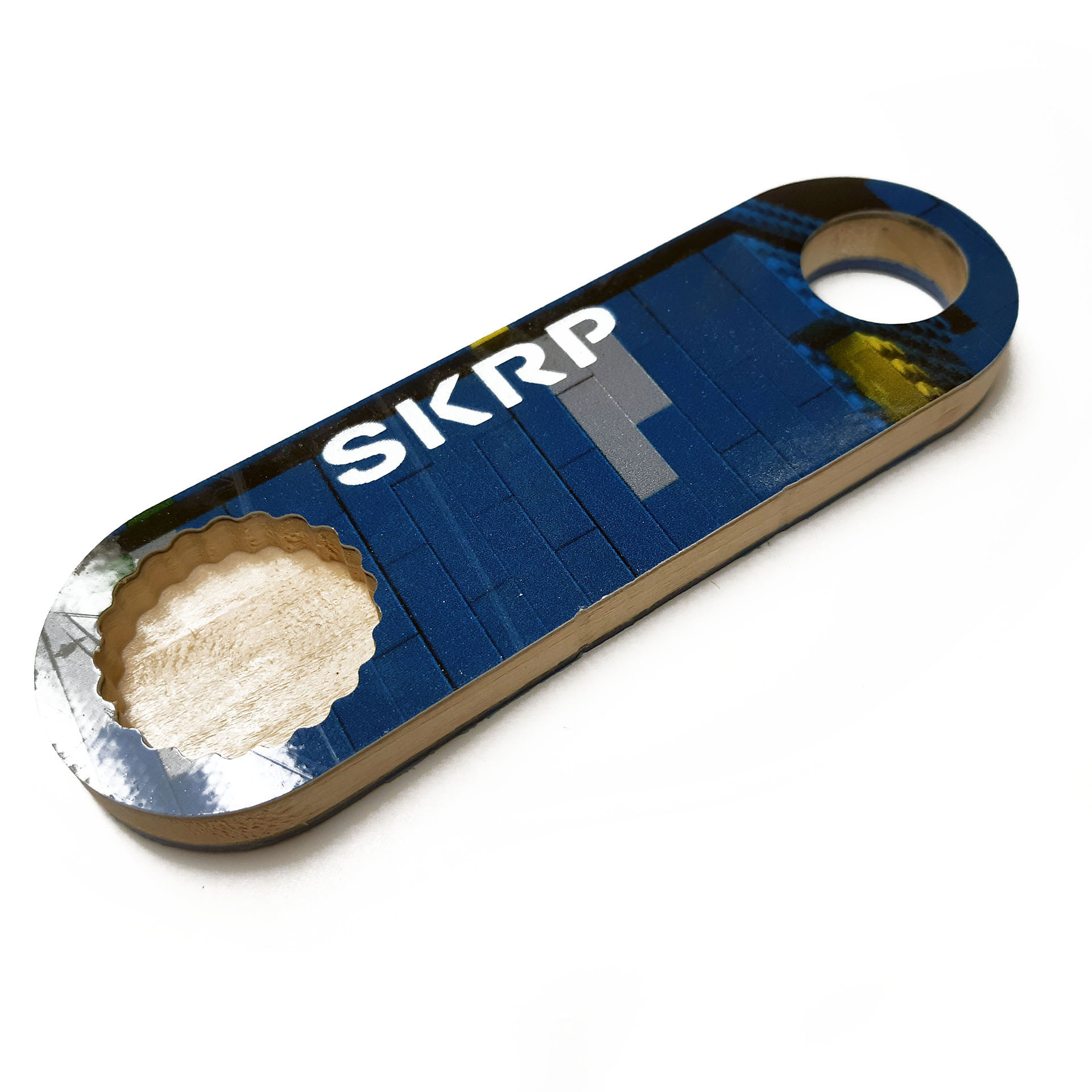 SKRP Snowboard Scraper with Bottle Opener
$11.99
---
The ultimate bottle opener with character, for your next trip! Made from retired snowboards, these bottle openers have more stories from the countless trips down the slopes than most! Small and lightweight, this is the perfect accessory to crack open a beer around on the campfire or on the slopes!

Weight .39 oz.
Dimensions 5.1" × 1.97" × .4"
---
*FREE domestic shipping for orders over $50. International rates vary by location. Orders ship within 2 business days. Cannot be combined with other offers, promotions, or sales.