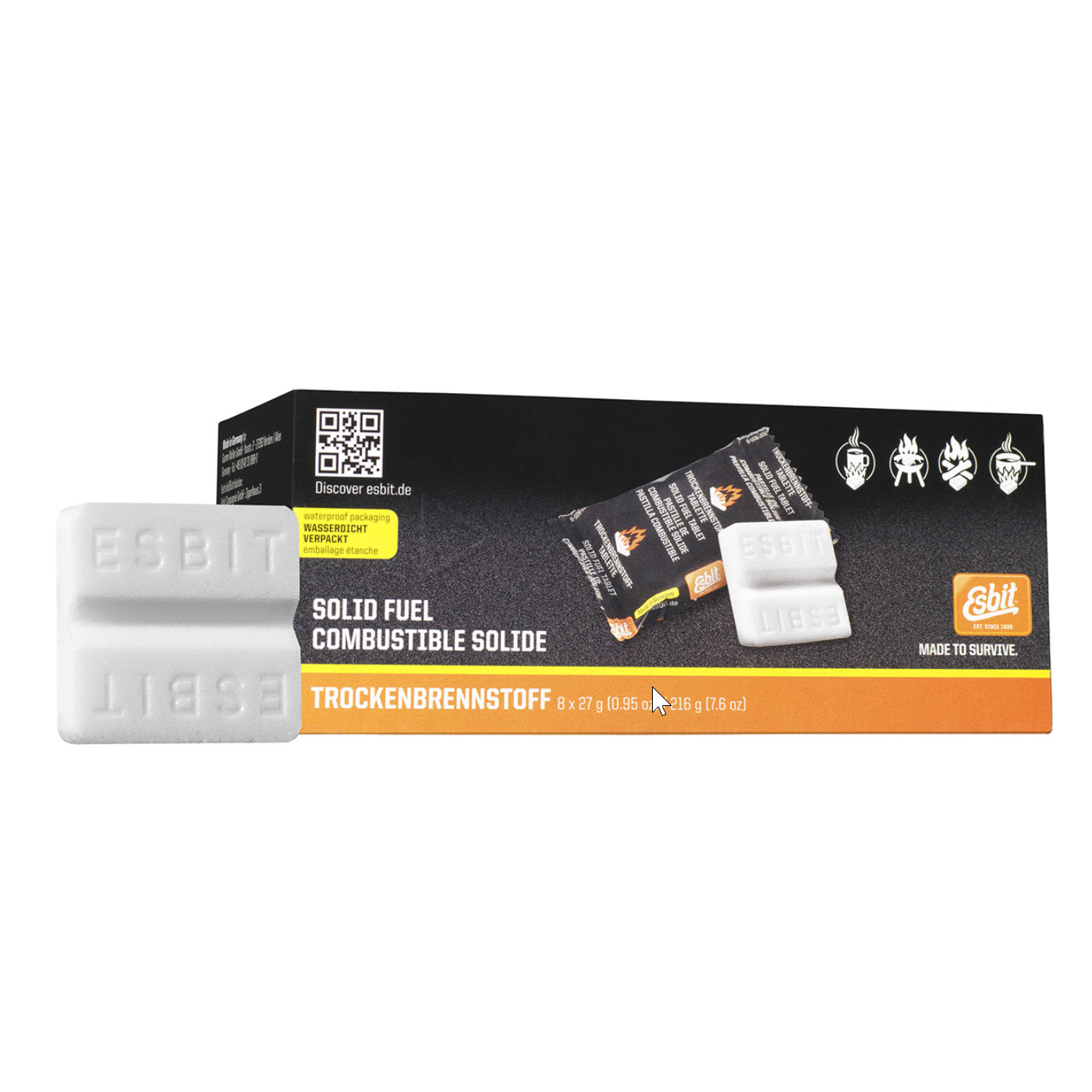 Esbit Solid Fuel (8 pc X 27g)
$11.99
---
The new Esbit 27g solid fuel tablets are their largest yet, delivering more heat for larger cooking and fire- starting chores. They deliver more heat with the same 12-minute burn time.
Can boil over a liter of water with a single tablet
Works at high altitudes and sub-zero temperatures
Long shelf life is great for emergency preparedness or survival usage

---

*FREE domestic shipping for orders over $50. International rates vary by location. Orders ship within 2 business days.