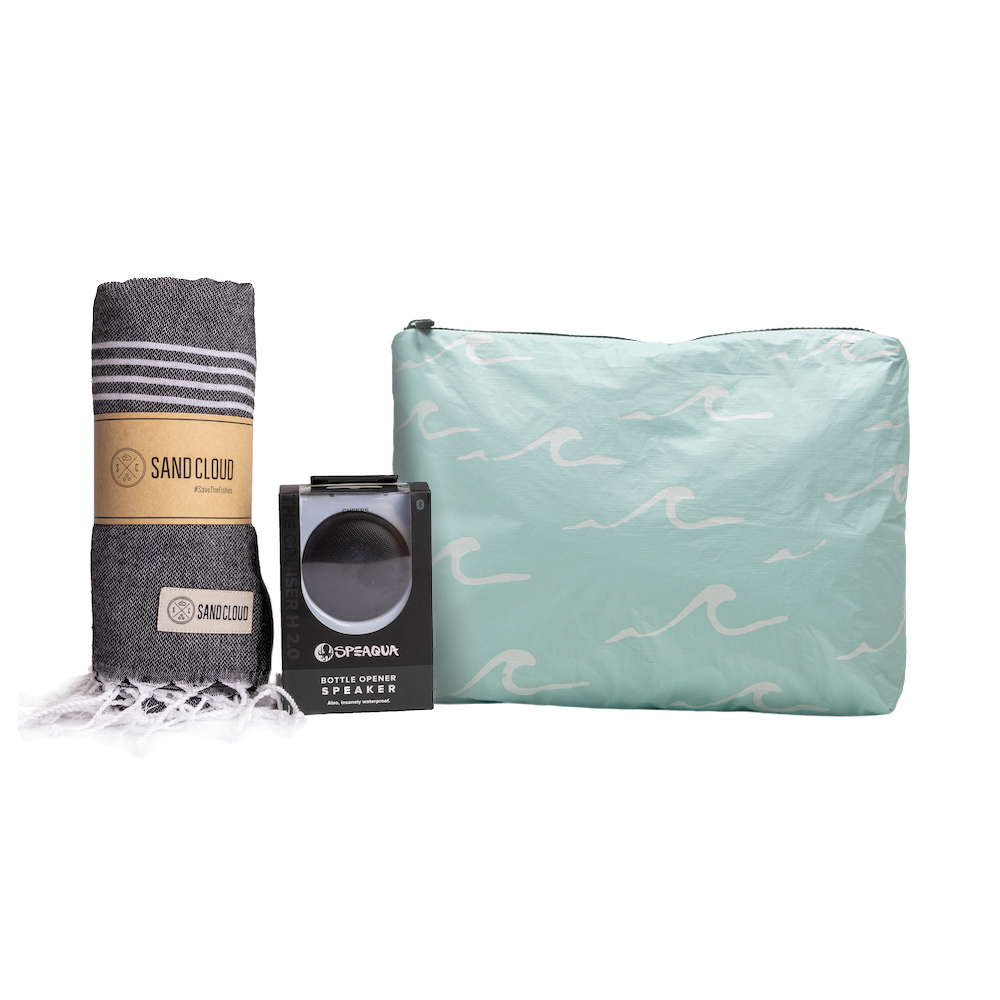 Fun in the Sun Survival Pack
$116.99
---
"Survive" those perfect summer days with a sand-proof towel, beach pouch, and waterproof speaker. Enjoy the sun and relax because this bundle has everything you need!
Sand Cloud Sand Free Towel: Say goodbye to bulky towels that never dry and hello to this small packable towel by Sand Cloud. Ultra-absorbent, this towel dries 3x faster than your average towel and gets softer with every wash! The Turkish cotton material ensures that you will stay sand free and odor-free. Pack this towel for your next beach day and use it to dry off, cover-up, or sit on! (MSRP $47.00)
ALOHA Collection Mid Seaside Pouch in LeMU Blue: Your new favorite bag is here! Designed to keep your wet stuff separate, so your dry stuff stays dry. This mid-size pouch will become part of your everyday essentials and will quickly become your beach day companion to stash your sunscreen, tanning oil, or swimsuit. Made of technical material, it will keep your personal items protected against any splashes, spills, or weather, while you go from point A to point B. Use it to organize your pack, store those essentials, or keep your suitcase leak-free. (MSRP $40.00)
Speaqua The Cruiser H2.0 Wireless Waterproof Speaker: This water, dust, sand, and the shockproof speaker is ready to take on your adventures! With simple controls, Bluetooth, and dual pairing capabilities, this speaker allows you to savor epic moments in the outdoors with friends. The pocket-sized speaker delivers powerful audio and has a built-in mic that allows you to make speakerphone calls on-the-go. Our favorite part? The Cruiser H2.0 features a built-in bottle opener so you can crack open a drink without having to leave your campsite or your music! (MSRP $29.99)

---

*FREE domestic shipping for orders over $50. International rates vary by location. Orders ship within 2 business days.