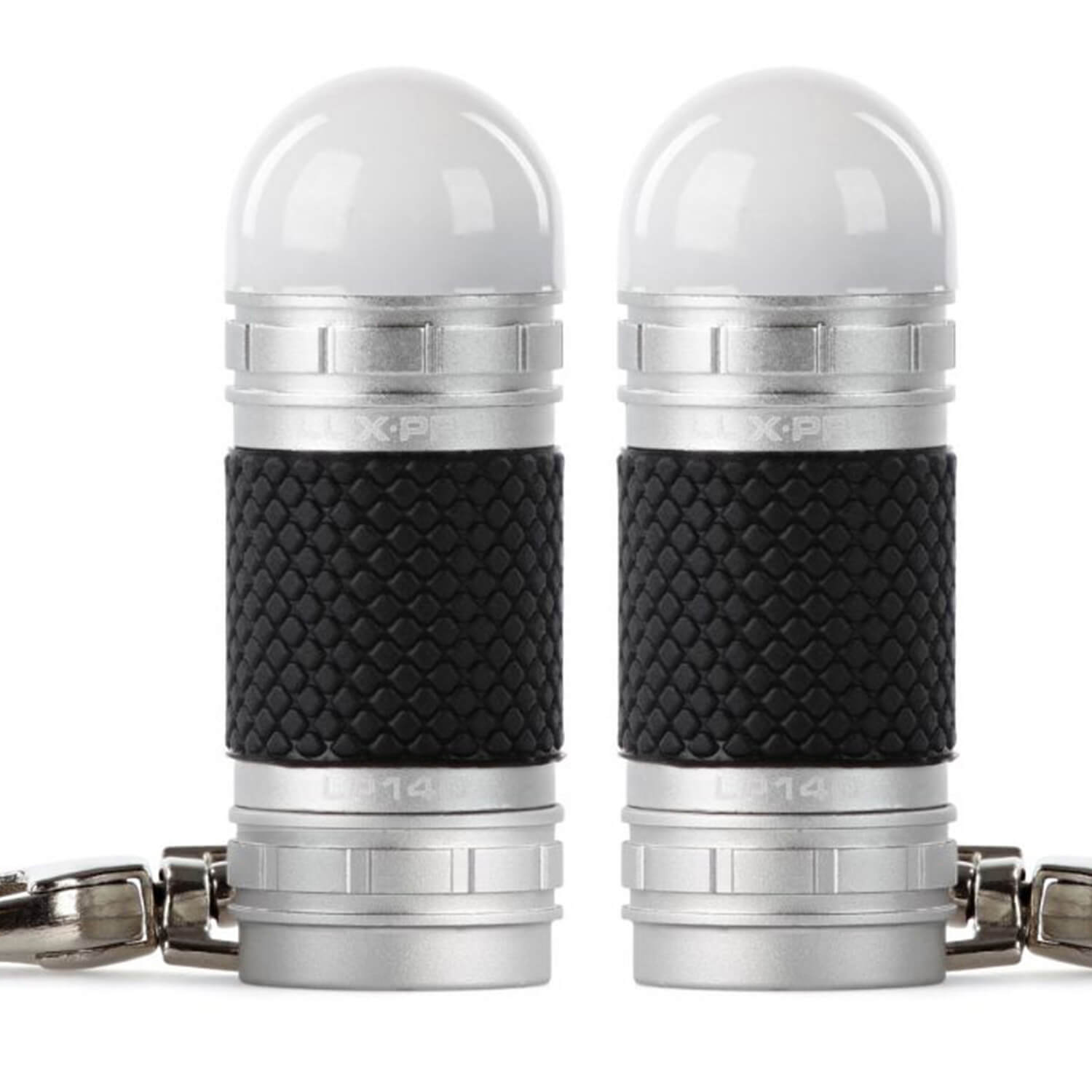 LUXPRO Mini Keychain LED Lantern with Diffused Lens (2 Pack)
$15.99
---
Make this two-pack of keychain lanterns one of your outdoor essentials! Each LED lantern has 26 lumens, for portability and convenience all in one. The bright LED and diffused lens emits a bright soft glow to light up your surroundings without being harsh on the eyes, making it a must-have at the campsite or in the van. Made to hang, this keychain features a clasp that easily clips onto your backpack, tent, or vehicle for camping, hiking, or power outages. They just want to hang out and chill too.
Max Lumen : 26
Max Runtime : 6h
Battery : 3 LR44
Model : LP140
COMPACT: 26 Lumen Mini LED Area Light
2 OUTPUT MODES: HIGH and LOW
SOFTER LIGHT: Utilizes a Diffused Lens for a Soft Bright Glow That is Easy on the Eyes
TAKE IT ANYWHERE: Features High Quality Clasp for Wearing as Necklace, Attaching to Backpack, or Hanging in a Tent
INCLUDES: 3 LR44 Batteries

---

*FREE Shipping for orders over $35 (USA). International rates vary by location. Product ship within 2 business days.