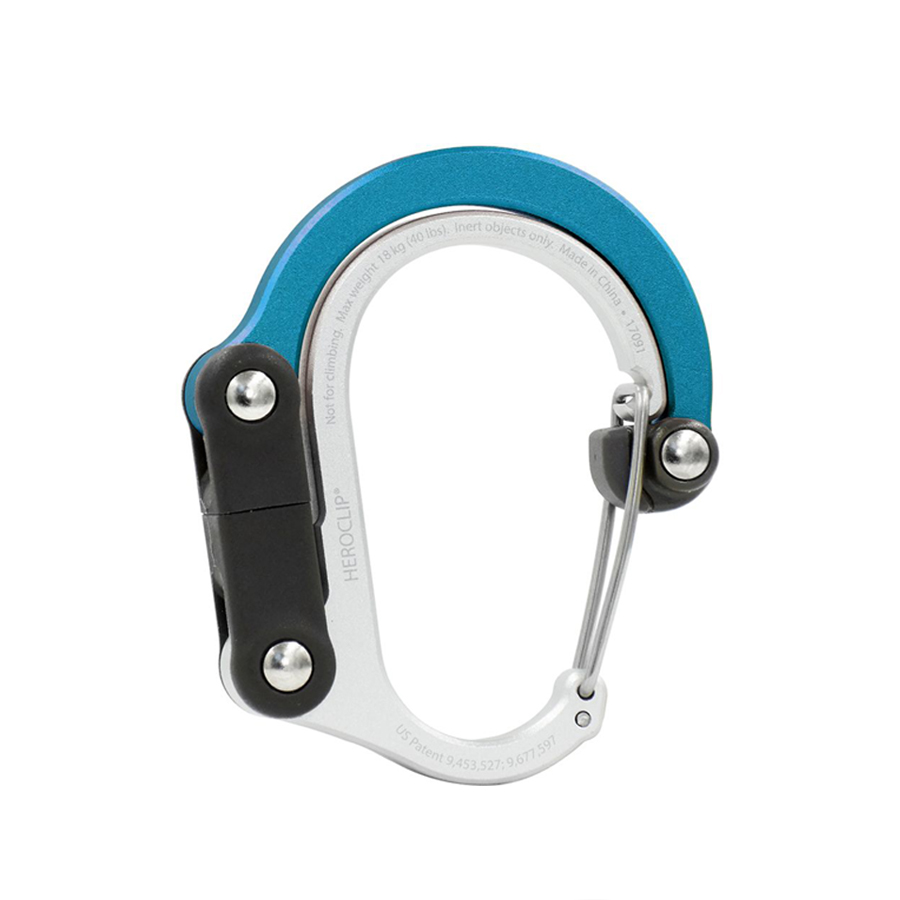 Heroclip Small
$17.99
---
The small-sized HeroClip is a clever, little contraption that you never thought you'd ever need, but you'll start using it all the time once you get it. This can hang on anything from tables to hammocks, and it has another hook that acts as a hanger for casual items like bags or outdoors gear like wet rain shells. It has a folding hook with a rubber tip that can grip slippery stones, mossy logs, or the sides of couches. The hanger hook has a wire gate to secure whatever you're hanging. Lightweight and ultra compact construction, it's perfect for: road-tripping, camping, backpacking or the garage!
Hook for hanging valuables on camping trips or around home
Foldable hook can hang on most surfaces and backpack straps
Rubber tip adds grip to rocks and picnic tables
Wire gate keeps valuables secure
Holds up to 50 pounds, not suitable for rock climbing
Color: Blue Steel

---

*FREE domestic shipping for orders over $50. International rates vary by location. Orders ship within 2 business days. Cannot be combined with other offers, promotions, or sales.